Whether you are learning FRENCH or any other language. Our virtual classroom enables you to enjoy our teaching expertise from anywhere in the world.
Our tutors are native French, with Master's degrees and years of experience working with students from toddlers to top executives.Our course is tailored to the level you need, and when you need to get there
One-on-one tutoring, In-Person or Online Class.You choose where, when, how, and what your aims are. Our only mission is to help you achieve them, as efficiently and enjoyably as possible.
Explore The Essence of The French Language from The Best French Language Institute in Pondicherry
Language and cultural understanding are becoming increasingly important in today's global society, particularly in business, industry, and the professions. Following the concept, our new generation appears to be more interested in learning the French language from a reputable French language institute in Pondicherry due to its global acceptability.
As a consequence, if you are looking for a pioneer French institute near me, then please contact La Liberté directly. Our French school encourages students to discover the essence of the French language by providing intense methods for speedy learning.
Enroll In the Best Foreign Language Classes Near Me to Enhance Your Career Prospects
There is no doubt that learning a new language at a renowned foreign language school near me is exciting and enjoyable, and it also provides some extra benefits that add substantial value to our lives. Consequently, understanding a foreign language, such as French, may help you improve both your personal and professional life by allowing you to meet new people and communicate with others efficiently.
At La Liberté, we think that you should begin learning French near me as soon as possible to sharpen your speaking and understanding skills. Because early study increases intellectual development in all areas, improves a student's capacity to focus, and gives a valuable opportunity to learn about foreign cultures. Following our concept, we have begun to provide a comprehensive French course for kids, youths, and adults through both online and offline formats. Furthermore, we provide a comprehensive and adaptable curriculum to prepare our students for the DELF, TEF, and TCF Exams, which is led by a team of highly qualified faculty members.
Our goal is to develop and expand comprehensive skills in the field of language and communication through innovative academic programs and long-term research.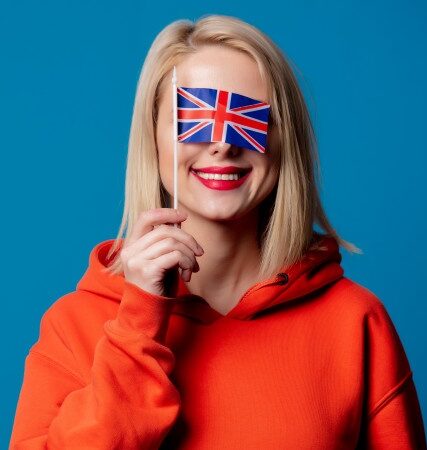 We offer English Language course for the people who wish to develop basic understanding of English language. We help in enhancing your vocabulary, pronunciations, sentence framing and basic grammar. Improve your English in a fun way.
We offer French Language course for the people who wish to develop basic understanding of French language. We help in enhancing your vocabulary, pronunciations, sentence framing and basic grammar. Improve your French in a fun way. We offer FRENCH classes for DELF A1, A2, B1, B2 level, Online Individual Class, Online tution for school students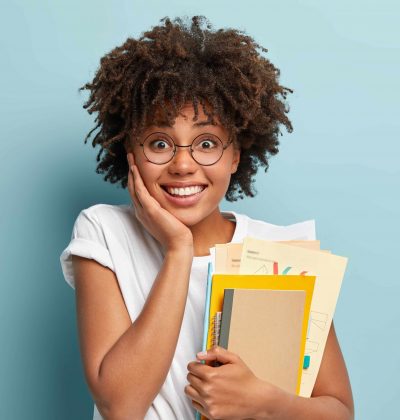 CORPORATE LANGUAGE TRAINING
The ability to speak French & English is an advantage in an international job market. Speaking French opens up opportunities to study at renowned French universities and business schools, ranked among the top higher education institutions in Europe and the world. A knowledge of French opens the doors of French companies in France and other French-speaking parts of the world.
Why you should learn with us?
Lingampally Mounika
February 23, 2023.
I've taken courses in Hyderabad and online, as well as several sessions at the Alliance Française, but LA liberte is the far most effective French language learning I've come across. my teacher is warm and knowledgeable. It's affordable and good value, and I feel my French improved a lot. I recommend la liberte is the best for the languages.!!!
Belinda Doss
February 22, 2023.
A very good place to learn French where the mentor goes according to your learning speed. Very interactive and meaningful sessions are held on a daily basis . The best part is the affordable fees for which we are given individual attention as well . We will be able to grasp all concepts explained which also have playback option to listen later for better understanding . Monsieur Raj has been a great teacher who has patiently taught and encourages us to be perfect in the language . Thank you La Liberté !!
Raja Rita
February 22, 2023.
Franco Raj is a very patient teacher. Good understanding of students needs. I will recommend this institute for anyone wanting to learn French online.
Best institute for learning French. Short and easy lessons suitable for beginners also.
Indira P
February 22, 2023.
I have started French classes from last year and the teaching is of high standard and very focused to the student needs. Mr. Raj is a very professional teacher and very patient to answer every question we ask. We are also given lot of worksheets to revise each topic. Highly recommend the institute to anyone wanting to learn French.
Meena Shanmugam
February 19, 2023.
I am Meena shanmugam,student of Ms.Vasuki Jayaseelan. Her class is really interesting and her way of teaching is excellent.
Vishnu Priya R
February 17, 2023.
Vasuki ma'am is really an excellent teacher in the institute. She gives precise and elaborate notes. She gives a lot of relevant practice exercises. Very patient. She goes over the concepts over and over again until she makes sure every last student understands in class. I simply enjoy her classes. Thank you ma' am.
Malkiya Malkiya
February 9, 2023.
Nice teaching ....usefull for me and my profession...and special thank for malathi madam...
Dennis Regannathan
February 9, 2023.
Useful for me ....and teaching ....very well and full of experienced teacher and thank for my future life
Sadish kumar
February 9, 2023.
In this institute faculty mrs. Malathy is taking class very friendly and easily understand manner. Very good French institute in puducherry. Those who are going to learn French basics then this institute is useful for you..
Got any question? Feel free to ask